Cerita Bali Anda Berawal di Sini
Om Swastyastu,
Selamat Datang di Bali dan di PrimeBiz Hotel - Kuta, sebuah hotel midscale di Kuta untuk bisnis dan liburan.
Berlokasi di Jalan Raya Kuta yang sangat strategis, hanya 5 menit berkendara dari Bandara Internasional Ngurah Rai Bali, dekat dengan beragam restoran lokal, toko cinderamata seperti Joger dan Krisna Oleh Oleh, factory outlet dan water park. Kurang dari 10 menit dengan taksi ke Pantai Kuta maupun pusat belanja dan hiburan di Kuta serta dekat sekali dengan gerbang Toll Bali Mandara memastikan akses menuju Nusa Dua, Sanur dan tujuan wisata terkenal lainnya di Bali menjadi sangat mudah dan nyaman.
Menyediakan 143 kamar standar dan kamar suite, hotel bukan hanya sebuah hotel untuk bisnis di Kuta namun juga sangat cocok untuk keluarga, pelancong individu maupun group untuk acara pertemuan perusahaan, seminar, training dan acara liburan di Bali. Semua kamarnya modern, bersih, fungsional dengan desain kontemporer lengkap dengan fasilitas seperti:
TV 32" LED dengan siaran TV kabel
Kulkas kecil
Fasilitas tea and coffee
Internet Wifi gratis
Safe deposit box
Kamar mandi yang bersih dengan shower bertekanan tinggi, wastafel dan hairdryer beserta perlengkapan handuk maupun bath amenity lainnya
Untuk kenyamanan para tamu hotel ini juga menyediakan fasilitas lengkap:
Resto FLAVOURS Coffee & Resto menyajikan pilihan kuliner warisan Nusantara dan menu klasik a la Barat serta aneka snack serta aneka kreasi kopi maupun minuman yang menyegarkan untuk makan pagi, makan siang dan makan malam
Rooftop Sky Pool untuk menjaga kebugaran di pagi hari, berjemur di bawah matahari atau sekedar menikmati suasana sunset yang menawan ditemani aneka minuman ringan di sore hari.
ESCAPE Spa & Mini Gym
4 Meeting Room, sebuah Board Room dan Business Centre
Bizzy Bee Kid's Corner, tempat bermain dan bergembira untuk anak-anak
In Room Dining Service 24 jam maupun jasa binatu dan jasa sewa kendaraan
Pesan langsung melalui website ini untuk menikmati manfaat extra.
PrimeBiz Kuta Hotel memberikan kenyamanan, pelayanan berkelas, lokasi strategis dan harga terbaik untuk Anda selama berlibur dan berbisnis di Bali, Island of the Gods!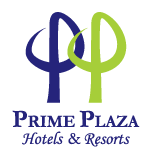 Our Hotels & Locations