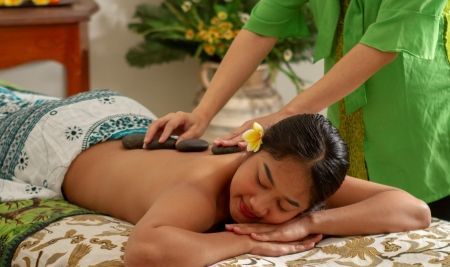 PrimeBiz Hotel Kuta's ESCAPE Spa facility promises quality time-out with a nurturing menu of body and beauty rituals inspired by Bali's healing heritage. There are traditional massage therapies to help guests truly unwind as well as reflexology to soothe tired toes.
The spa features two treatment rooms with a mood-enhancing decor and dimmed lights for heightened relaxation. Therapists have been expertly trained in the intuitive art of touch and deliver treatments to counteract the effects of modern living.
Esc spa offers affordable holiday indulgence with lavish treatments that will have guests looking good and feeling even better. Young travellers can also enjoy being pampered with a special child-friendly massage that introduces the benefits of body, mind and spirit rejuvenation.
Open daily from 02.00 pm until 10.00 pm, exclusively for our lovely In-house guest