Clean Toilet for Elementary School in Sidemen Karangasem
21 February 2020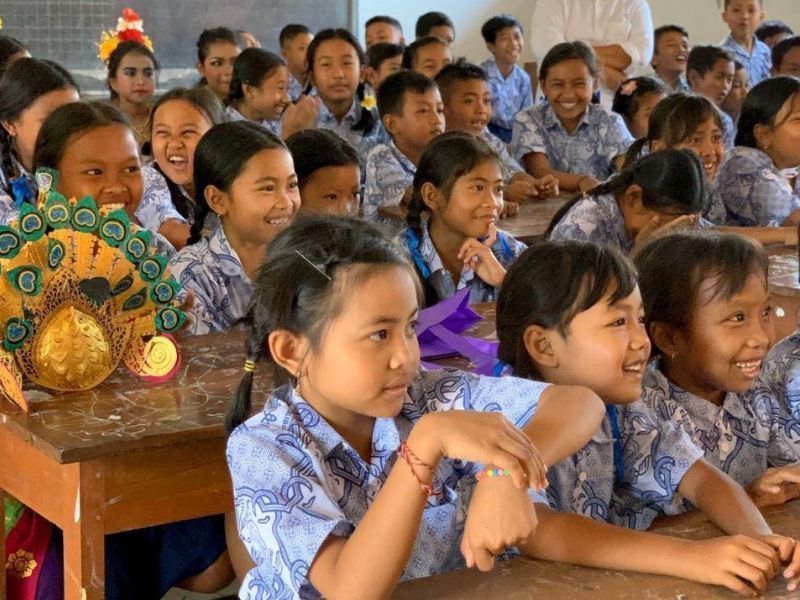 PrimeBiz Hotel Kuta for the second time successfully completed the Clean and Healthy Toilet program in the form of assistance to renovate toilet buildings at elementary school SD No 1 Talibeng, Sidemen District, Karangasem Regency, Bali. The assistance program is part of the hotel's Green Box charity activity, in line with of company's commitment to support the government program in developing the nation through the provision of appropriate school facilities to support teaching and learning in schools. The handover was conducted on October 23, 2019 by Wayan Warta as the General Manager of PrimeBiz Hotel Kuta to representatives of the school at Sidemen.
The 'Clean and Healthy Toilets' program or Toilet Bersih dan Sehat (known as TBS) is one of the programs of the CSR carried out by Green Box PrimeBiz Hotel Kuta in addition to other social and environmental preservation programs. In its implementation the TBS program is designed to involve as many workers as possible around the school and in the case of material procurement also uses the services of local material stores. This is done to ensure that this assistance truly provides economic benefits to the community around the school and builds a sense of community ownership and concern for the existence of the school.
"From our observations in a number of elementary schools, toilet facilities often receive less attention. Even though toilet facilities play a big role in supporting the smooth teaching and learning process in schools. In addition, clean and healthy toilet facilities can be used as a very important educational media to instill a healthy lifestyle from an early age. This is the reason we run the TBS program. We hope that the handover of toilet facilities will have a good impact on all school residents, "said Yenny Jayanti, Human Resources Coordinator who is also the coordinator of this activity.
In addition to coming from the company's CSR funds, funding for this program also comes from the Green Box charity program, voluntary donations from employees and donations from guests who stay overnight. Last year the same program was also carried out at Negari 3 State Elementary School, Banjarangkan District in Klungkung Regency.
Next
We are fully CHSE certified!